Shagya-Arabian Semen Importation Guidelines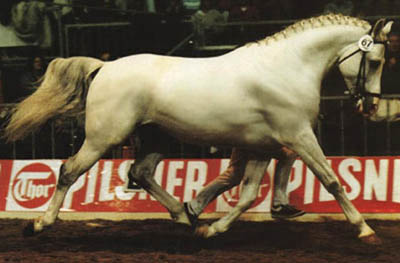 PROTOCOL FOR THE IMPORTATION OF EQUINE SEMEN FROM COUNTRIES AFFECTED WITH CONTAGIOUS EQUINE METRITIS (CEM)
The Performance Shagya-Arabian Registry has proudly been a member of the International Shagya-Arabian Society for five years. In that short amount of time the PShR has:
Established high performance standards for Shagya-Arabian stallions to the US and Canada
Initiated performance testing for Shagya-Arabian mares in the US and Canada
Established and encouraged the correct use of the ISG studbook system.
Always looking to the future and quality of the Shagya-Arabian in the US and Canada, the PShR has a real concern for the limited diversity within the bloodlines available on the North American continent. The PShR wants to encourage and help facilitate the communication between stallion and mare owners in North America and the European community. Other than the purchase and importing of breeding stock, the most economical alternative is the use of frozen semen to incorporate new bloodlines in the US and Canadian genepool. Any and all input from individuals, ISG member reg-istries and state studs is welcomed.
GENERAL REQUIREMENTS
The U.S. importer must obtain an import permit from the U.S. Department of Agriculture (USDA), Animal and Plant Health Inspection Service, Veterinary Services, National Center for Import and Export, Import Animals Staff, 4700 River Road, Unit 39, Riverdale, MD 20737-1231. This permit must accompany the semen shipment from the country of origin to the United States. A fee will be charged for each permit application. Permit application fees can be found on the USDA/APHIS website: https://www.aphis.usda.gov Payment can be made by check or money order made out to USDA, APHIS, bank cards (VISA, MasterCard or American Express), or through established credit with the Agency.
An official health certificate, written in English, is required. The international animal health certificate must be issued by a veterinarian designated by the national animal health service of the country of origin. The certificate must be endorsed by a salaried veterinarian of the national animal health service of the country of origin attesting to the certification and test as required in this protocol.
The semen must originate from a semen collection unit that is approved or licensed by the government of the country in which the semen is collected and processed and under the general supervision of the national animal health service of the country.